What are the EN16005 regulations?
The European Standard EN16005 regulation was introduced in April 2013. Post-Brexit, the standard has been carried into British regulations as well. The goal of this harmonised standard is to ensure better safety practices for automatic doors.
At CDVI, we recommend that all door automation installations comply with EN16005. We also recommend that installers seek training on the regulations from either the ADIA or the ADSA before starting projects. This article is only intended as guidance – for full details you should obtain a copy of the official BS EN standard.
Ways your site can meet EN16005 regulations
1.    Complete a risk assessment
For every new installation of an automated pedestrian door, the installer should carry out a comprehensive risk analysis and health assessment. It is the responsibility of the installer to do this. You need to look closely at the environment around the door and the door itself. Where could people potentially make contact with the door? Is there a risk of trapping fingers? Are the risks different for people who are able-bodied, wheelchair users, children?
2.    Provide the end user with documentation
It is the responsibility of the installer to provide manuals, user guides, and other documentation to the end user of the automatic door.
You should also ensure they have a log book for recording regular checks of the door opener as well as any maintenance works performed. The documents you provide should include the following information:
Name and contact details of the manufacturer.
Unique identifying number on the doorset.
Reference of the location of the door if needed.
Date the installation was finished.
Identifier for any power-operated drive unit.
Identifiers for any safety sensors or other protective devices.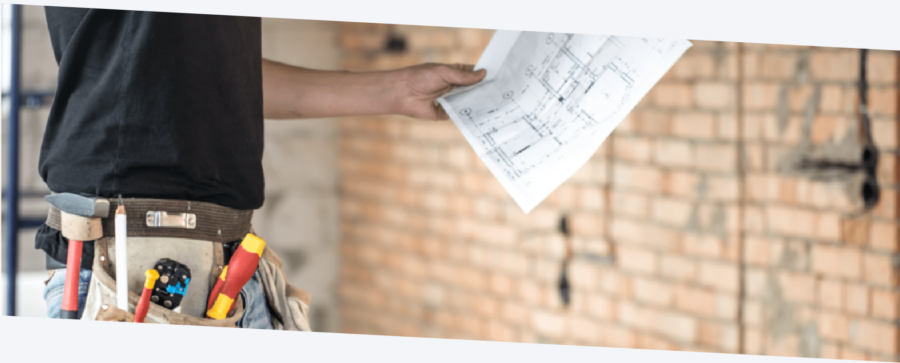 3.    Install appropriate safety sensors
Safety sensors are essential. They help to keep people safe by detecting their presence in areas where they could be at risk from a moving door. For complete safety, the leading edge of the door as well as the hinge line should be monitored and protected by safety sensors. For safety purposes, it is always better to over-engineer when it comes to sensors.
There are a range of different kinds of sensors available on the market. Different types utilise different technologies to detect moving people and animals, as well as inanimate obstacles. The most common kinds of sensors include microwave, infrared, and laser sensors.
EN16005 regulations set out minimum sensor activation zones for different doors. For standard doors, the minimum is 1000mm. For a door designated a fire escape, the minimum is higher at 1500mm.
4.    Display safety signage
Safety signage is essential for compliance with EN16005 regulations. Users must be made aware explicitly and clearly that a door opens automatically. Generally, signage should consist of a sign stating 'Automatic Door' and another instructing 'Keep Clear'. These should appear on both sides of the door.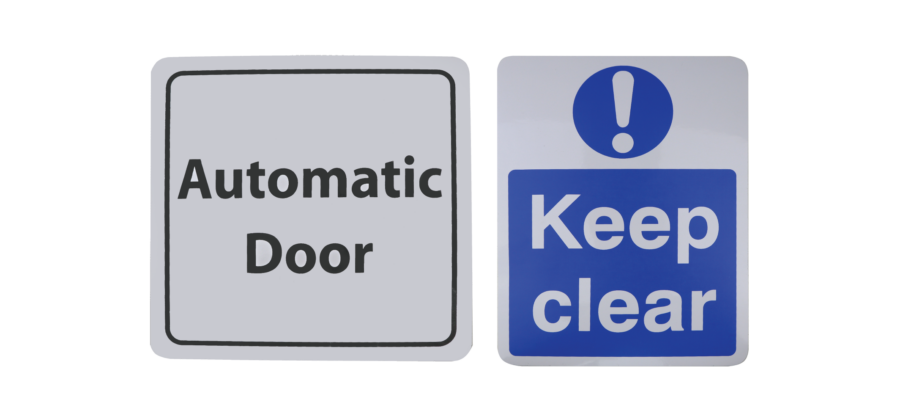 CDVI's door automation kits come with safety sensors and all the appropriate signage. We have kits for both single and double doors, and for the DIGIWAY Plus and DIGIWAY SR models.
5.    Periodic maintenance of the installation
It's extremely important that door automation installations are inspected and maintained at least once a year. Particularly in busy, high traffic zones, there are a lot of moving parts in an automatic door. As the installer, you should perform checks and maintenance on your projects regularly. It's vital that any incorrect or out of date settings are checked and updated if needed.
All installers should seek training before starting to install automatic door openers. The EN16005 regulations are complex, and we recommend that installers obtain a full copy of the documentation to read and keep for reference.
For more information about DIGIWAY door automation and the ENG16005 regulations, visit the CDVI website or contact our expert team: