Accessibility and entry solutions
Access control and accessibility often go hand in hand. It's easy to think of access and entry solutions as making life smoother and easier for able-bodied people. But for wheelchair users and people with reduced mobility, these products are often essential to how they get around.
The problem: accessible toilet facilities
There are more than a quarter of a million people with a severe disability in the UK. For many if not all of them, standard public toilet cubicles are not suitable for them to use. Better equipped cubicles called Changing Places are larger, with added facilities to help disabled people take care of themselves or be taken care of more easily. According to government research in 2020, there were approximately 1,400 Changing Places toilets across the country. That's more than 178 disabled people per toilet. Changing Places toilets are also now compulsory in new public buildings.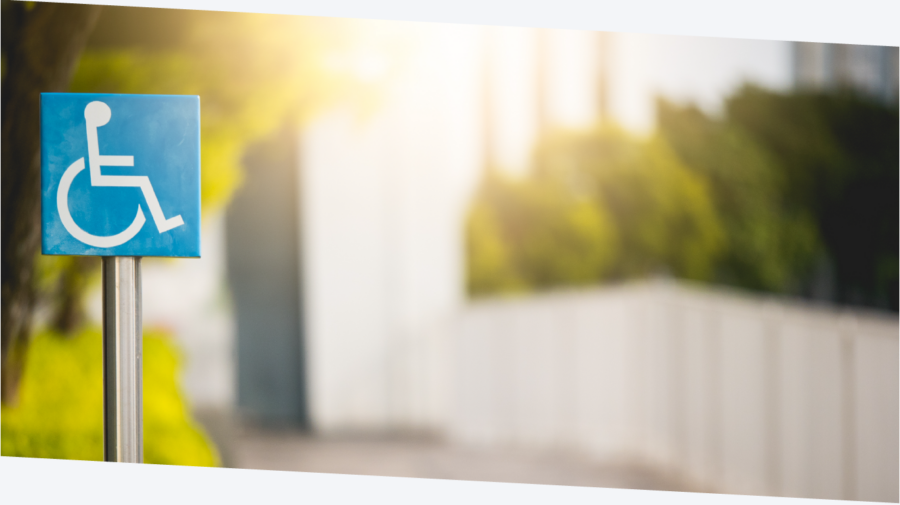 Usability issues with entry to accessible toilets
One factor that is often overlooked for accessible toilets generally is entry to them. They need large, lockable doors to allow wheelchair access and ensure privacy. But it is often forgotten that people in wheelchairs, any carers pushing them, and people with other mobility issues may find it difficult or even impossible to unlock and open a large door. How can this be made easier? How can these people be given the independence and dignity to use the facilities safely and without struggle?
The answer is automation.
Automatic door solutions for accessible toilet facilities
Automatic door openers mean users can access the cubicle at the touch of a button. Entry and exit are smooth, painless, and safe. Most accessible toilets are equipped with a swing door. That means the DIGIWAY door automation solution is perfect for them.
DIGIWAY door operators are safe, discreet, and highly customisable according to the needs of the installation. Removing the need to manually push or pull a door open can make a huge difference to the ease of using an accessible toilet.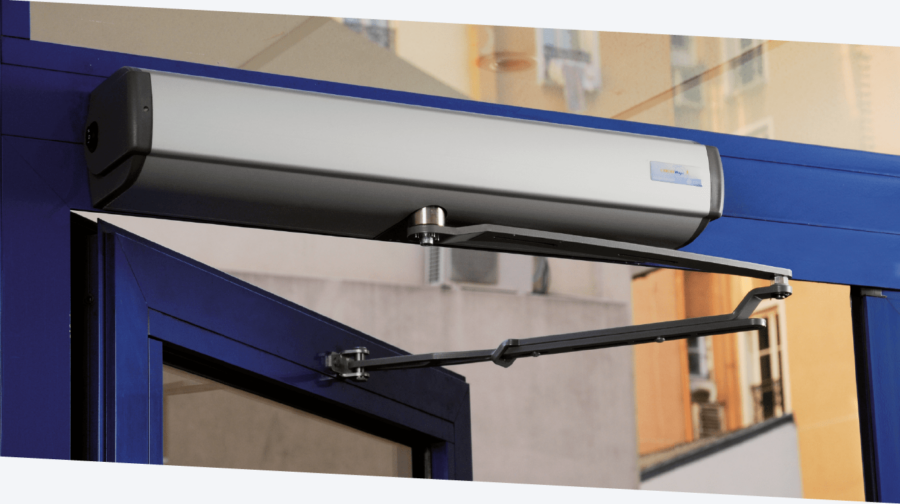 Independent entry with DW-TLC
In addition, the process can be simplified even further with the DW-TLC solution by CDVI. This innovative automatic entry and exit solution allows users to open, lock, and unlock the door with just a touch. With no small or fiddly buttons, even those with limited mobility or dexterity can operate the unit independently.
How does it work?
The solution consists of two components. The external sensor has just one touch-sensitive button.When touched, this triggers the door to unlock and open. It also includes an LED that flashes to indicate that the cubicle is in use.

Once the door has opened, the user enters safely and smoothly. Inside, there is another sensor. This internal sensor has two touch-sensitive buttons. The top button, coloured red, instantly locks the door when touched. The LEDs on both the internal and external sensors flash to show that the door is locked. Once the user has finished and is ready to leave, they can touch the bottom button, coloured green. This will unlock the door and trigger the door operator to open the door again.
Benefits of the DW-TLC
The DW-TLC solution means those who need accessible toilets can get into and out of them without worry or difficulty. Whether it is users themselves operating the device or carers helping them, everything is smoother and easier. No fiddly locks, no need to push or pull a door handle – all you need is a quick touch of the sensor units.
In addition, the DW-TLC comes with a special anti-microbial coating to help combat the spread of infections. It's also IP65 rated, meaning the sensors can be installed outdoors if required.
How to buy and install accessible toilet entry solutions
The DW-TLC entry solution and DIGIWAY automatic door operators are available through distribution. We work with security and access distribution partners all around the UK and Ireland, across a variety of verticals and sectors. Ask your preferred distributor for more details.
If you need more help, contact your local CDVI Account Manager, or if you need to find an installer to fit this solution in your business or building, use our map tool to find a Certified Installer in your area: