IK stands for "Impact Protection" (the K is from "Kinetic" to differentiate from IP rating). It is defined in international standards and indicates protection against mechanical impact. Just like IP protection, this code is governed by an international standard (IEC 62262), so that you can make comparisons between different products. In this case, this grade indicates the mechanical resistance to harmful impacts that could damage a product.
The IK grade varies from 0 (minimum resistance) to 10 (maximum resistance). For example, our NANO, STAR, and SOLAR (pictured) readers are all IK10 rated – the highest possible rating.
In the following table, you can see in more detail the different IK degree values and the energy of impact that the product can support.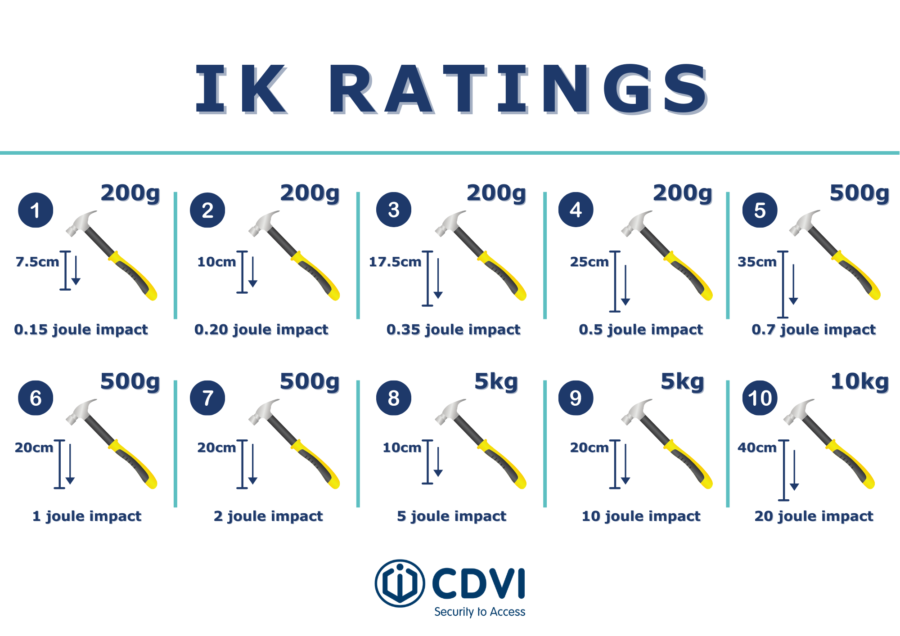 Not all impacts come from criminal intentions. Flying debris can also present problems for specific products. Additionally, storms tend to toss around all manner of objects. This is where both the IP and IK numbers come into play, as you want a product that will survive surging water, but also anything picked up by the wind.